Holly and berries with fresh snow, photographed in Maine
Acadia Physician Recruiters, LLC, is a recruitment service for healthcare organizations seeking to hire doctors, and a matchmaking and placement service for physicians who want to practice medicine. We are based in, and focus on, New England - with resources throughout the Midwest and across most of the USA. Our clients include private practices, community health centers, and hospitals of all sizes. Our services are free to the job seeker, and very fairly priced for the hiring entity.
Personal service is the hallmark of our success. Since 2009, we have handled every search individually in order to make successful, durable placements. Speak with one of our recruiters about your needs today!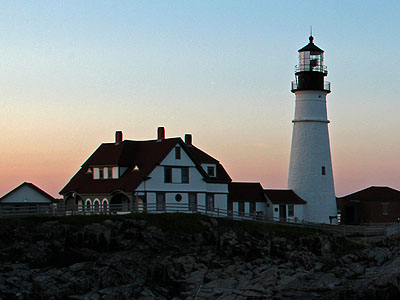 Did you know?
CNBC's
2023 list of Best States for Living and Working:
#1 - Vermont
#2 - Maine
#8 - Massachusetts
#10 - Connecticut
2023 report of the
SAFEST STATES in the USA - all 6 New England states are in the Top 10, with 3 topping the list:
#1 - Vermont
#2 - Maine
#3 - New Hampshire
Maine is the "
safest haven from natural disasters" according to a 2023 study.
Maine, Vermont and Massachusetts are in the
Top Five Best States for climate change.
Portland, Maine is the #1
Best Place to Live on the East Coast -
Portsmouth, NH is #2, Boston, MA is #3
according to Travel + Leisure Magazine, 2023
Portland, Maine, is
the Coziest City in the USA
Boston and Providence also make the Top 10
Lonely Planet lists the
10 Best Places to Visit in Maine
Vermont, Massachusetts and Connecticut are the #1, 2 and 4
Healthiest States in the US
Maine, Vermont and New Hampshire are the three
Most Peaceful States in America
Explore this fun list of the
10 Prettiest Coastal Towns in Maine
We have jobs available near ALL of them.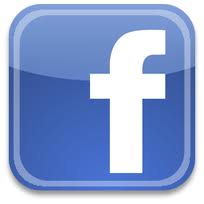 Like us on Facebook!
Click here

Learn about new opportunities, New England facts, events and announcements, and more.
We have expanded our resources to offer practice opportunities around the USA!
Acadia Physician Recruiters, LLC, represents the practice opportunities of scores of employers, in numerous medical specialties.
Our clients include private physician practices, community health centers, multi-specialty group practices, and hospitals of all sizes - from small critical access hospitals to major medical centers and teaching hospitals.
We are busy in primary care (family medicine, internal medicine, OB/GYN and pediatrics), and offer numerous opportunities in hospital medicine, mental health, surgery, and other medical specialties.
If you are a physician, a surgeon, or an advanced practice provider, contact us today to learn what we can offer you! Click here or on the "The Jobs" link above to learn about current opportunities.
Due to the fast pace of this industry, it is not possible for us to keep our postings up to date in every specialty every day. The best way to learn about the latest opportunities, and those that are upcoming, is to connect directly with the recruiter who handles your specialty.
To get started immediately, click here to register online!
We look forward to helping you with the next step in your career!

Cal Weaver is a Certified Personnel Consultant with over twenty years as a professional matchmaker. The Director of Recruitment for Acadia PR, Cal leads physicians to the best possible practice matches, and has placed countless physicians and advanced practice providers since 2000.
Email:
Phone: 207-891-9003
Maura Thornton is our Senior Physician Recruiter: A former Bostonian now living near Portland, Maine, Maura knows the needs of physicians. She applies more than a dozen years of recruitment experience to assisting healthcare providers find their best match in New England, and beyond.
Email:
Phone: 781-248-3075
Give us a call today!

Physician recruiting can be very challenging for a small rural health facility with limited resources and experience in recruitment. We are extremely pleased with your professionalism and willingness to go above and beyond, providing us with quality candidates and helping us throughout the hiring process. I strongly recommend AcadiaPR to any practices looking to hiring top notch providers. Thanks again" – Health Center Practice Administrator

Thank you for all your help. You really went above and beyond to help me and it is much appreciated. You are actually the only recruiter that I have encountered so far that actually listens to their client and looks out for their well being…"
- Primary Care Physician

"Just want to let you know how much I appreciate your efforts on my behalf… thank you so much for all your help… I wish all recruiters were like you!"
- Senior Internal Medicine Physician


By the way, let me tell you one more time that it is a pleasure working with someone like you. Not all recruiters have been as helpful and few seem to be on top of things. Thanks again for being so professional and making my life a lot easier."
- J1 Pediatrician


Thanks so much for all of your help... It was a pleasure working with you. Of all the recruiters you were certainly the most efficient and professional."
- Internal Medicine Practice Manager in MA

"I really want to thank you for the opportunity to work with you… You have been much more helpful, honest, and effective than any other recruiter I have ever dealt with. It has been a distinct pleasure."
- Senior IM Physician/CMO

Thank you very much for arranging the opportunity… I can't express how much I appreciated the very generous offer… it was a great pleasure working with you."
- Podiatrist/Foot & Ankle Surgeon